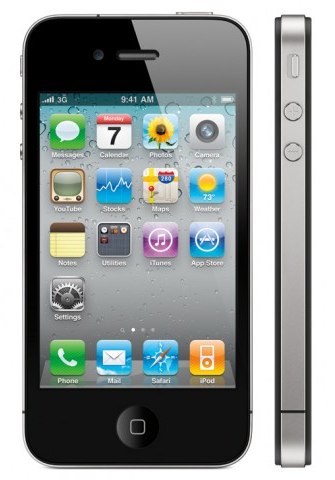 I'm eagerly waiting for the release of iPhone 4 which is scheduled to be released in Australia next month. There have been reports that it will be delayed though, which is not surprising – knowing that there will be bazillion iPhone 3G users like me who want to upgrade, and bazillion more who are still locked to their 3GS but still want to upgrade nevertheless. The phone does look fantastic and sleek, which makes my current faithful companion looks dated already.
This morning I upgraded my iPhone operating system from OS 3.1.3 to OS 4.0, which took me 2.5 hours to complete (mainly caused by the backing up and restoring my applications and music). The promoted key features are the ability to multitask (beyond just playing your music and doing something else) and the ability to store your applications in folders. There are others like 5x digital zoom for the camera, and so forth. Unfortunately somehow iPhone 3G users cannot enjoy the ability to multitask just yet as it is only enabled for 3GS users. Grr. 😡 At least I have reorganised the applications into some logical folders and simplified the number of screens in my phone. 🙂
While upgrading my OS and impatiently waiting for the process to finish, I thought about how I had allowed myself to become one of iPhone captive users. While in the days of old, Apple advertised themselves as a company that broke the status quo and gave 'freedom', now they are making the users captive to their technology. iPhone users like me get so excited to hear about the little features and improvements that are released one by one so we continue to enjoy our little gadget just a little bit longer while waiting for our next bigger fix. It's like prisoners who get excited when the little flap in the cell door is opened and a hand appears to feed in our meal for the day. To the people outside, the meal is nothing – mediocre perhaps – but to the prisoner, it's akin to manna from heaven. Some people were so bewildered with the reaction and amazement that iPad received when it was released, when other gadgets can do just as well or even better. I wasn't all that excited until I held one last week. It made my iPhone look so puny and rickety, compared to the solid iPad. I'm not getting one though – I'm happy with my old MacBook and my desktop. 🙂
I guess the issue my my phone is – I don't feel like changing my phone to other superior ones. I don't want to get a powertool if the swiss knife that I'm carrying is good enough and practical enough for the tasks that I need to do. I have led myself into temptation and have allowed myself to become iPrisoner.
June has been quite a technology-filled month for me – having upgraded from Vista to Windows 7, I also made the move from Microsoft Office 2007 to Microsoft Office 2010, taking advantage of the cheaper academic price. 🙂  Come on, roll on July so I can upgrade my phone to iPhone 4!