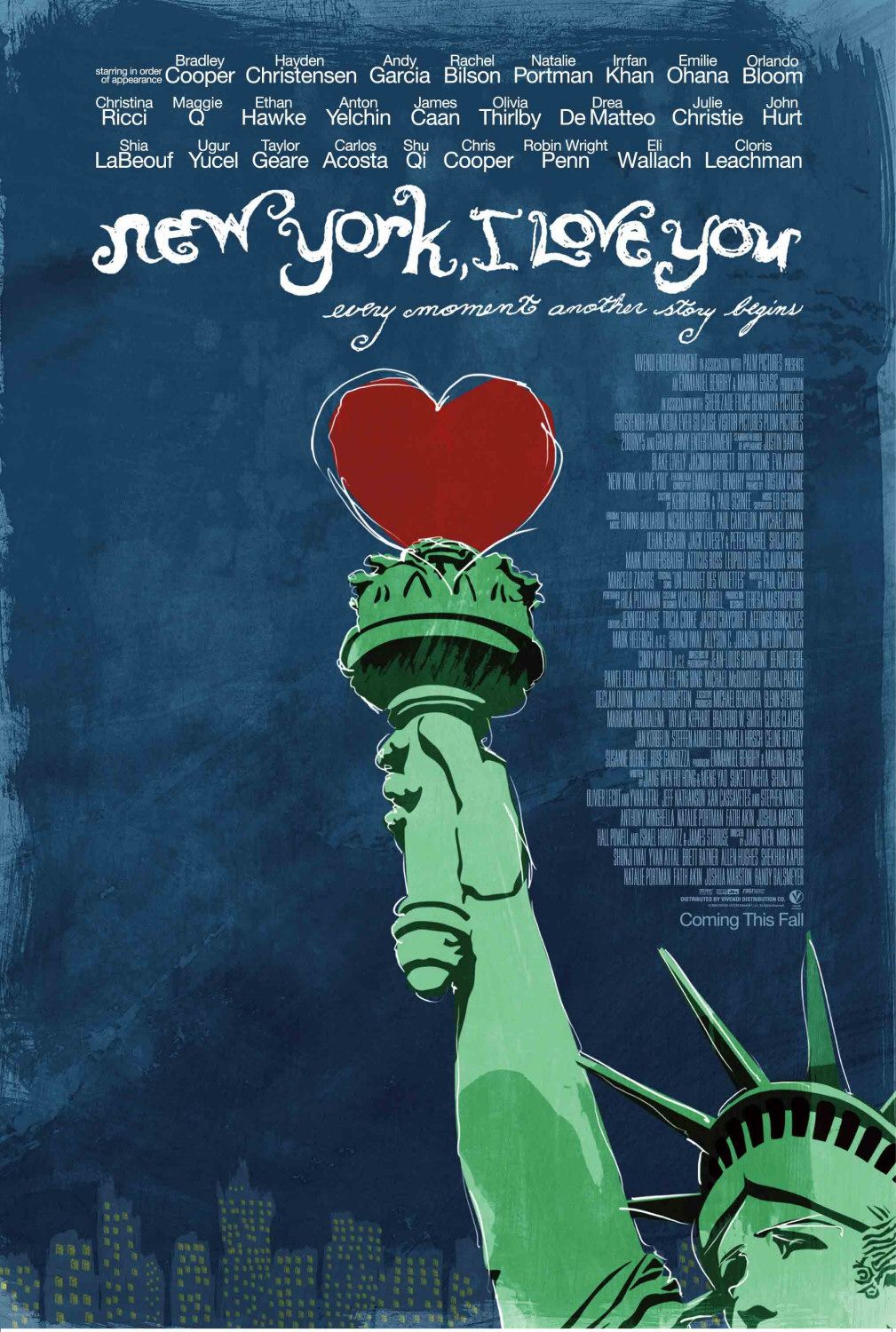 New York, I Love You is a collection of microcosmic stories, each an episode in itself that is interlinked with one another. After a successful Paris, je t'aime (which I unfortunately haven't seen), Emmanuel Benhiby decided to use New York as the next backdrop of love stories. Some are tragic, some are sweet and innocent, some are funny – just like love stories in real life perhaps.
Each 'episode' is directed by different directors and although there are no jolting changes between one drector to the next, you do notice some episodes that are atmospheric and beautiful, and others that seem so sophomoric and odd. My favourite is Shekhar Kapur's direction – of a singer who wanted to commit suicide in an old hotel – with Julie Christie, John Hurt and Shia LaBeouf. It is very beautiful. The story is written by the late Anthony Minghella, the director behind The English Patient, one of my favourite movies ever. Brett Ratner's episode is funny about a highschool guy who's taking the chemist's daughter into the prom night, whilst Joshua Marston's episode about an old married couple is touching and amusing at the same time. There are others that seem forced, with some odd dialogues and wooden acting involved. Perhaps I shouldn't mention them here. 🙂
The movie is like a mozaic of different stories, with love being the glue or the elusive undercurrent. It's not a bad movie at all, but it wouldn't make you feel all warm and cuddly inside either.
http://www.youtube.com/watch?v=GYRjc2tzIHA
Rating: