Monday, November 16th, 2009 - 8:43 pm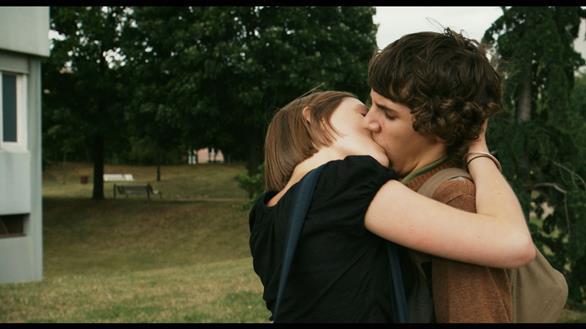 I received a preview invitation to see Riad Sattouf's The French Kissers (Les beaux gosses) and I must say that I have certainly passed the days of enjoying movies like American Pie or any other movies about hormone-filled teenagers exploring their newly-discovered knowledge about their bodies. The main characters in this movie are Hervé and Camel – two mates who are so keen to have their experience with girls. They 'entertain' themselves through old store catalogues advertising female underwear and watching their neighbours copulating. Thrown into the mix are Aurore – a pretty girl who gives Hervé his first experience of a french kiss, Hervé's mum – a comical lady who loves to tease her son about his puberty activities, and other characters that make this movie 'more' watchable.
I don't enjoy the movie unfortunately – yes, it's nice to see the innocence of teenagers who still hold on to their childhood camaraderie and horse-playing but are getting confused about the zigzagging hormones through their bodies. It's just that the movie has so many similarities with American Pie that I thought – yup, seen something similar. Even Hervé's mum is not dissimilar to the dorky dad in American Pie (sorry, double negatives! … hehehe). While I can sympathise with Hervé's cluelessness and dorkiness, and also commend the performance of the actors playing Hervé's and Camel's mates, the movie doesn't hook me enough. It's a wishy washy exploration of the lives of teenagers – some characters are just superfluous, whilst other characters that can be explored, like the Biology teacher who commits suicide, are left unexplained.
So, for this movie, I'm afraid I'll give it …
Rating: