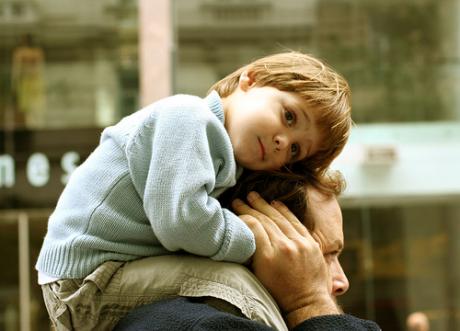 I'm about to get married in the near future, and yes, it is a very daunting prospect for a guy who's still facing a lot of issues and is so used to be independent in almost all aspects of his life. Then again, life won't be interesting if we always get what we want, and not what we need, eh? 🙂
The wedding plans are facing some hurdles and the process has taught me a lot about patience and about really, seriously, putting things in God's hands and not trying to outplan Him. As a perfectionist, detail-minded person, it is difficult to relax and let Him take the course of the events. Things that I wanted before were quashed and changed, or even cancelled – it did cause a lot of rifts and angst between Yani and I, especially as it also involved family members. At the end, I've learned to let go and just relax about it – que sera sera – whatever will be, will be. It's not a defeatist attitude and I certainly don't say it with disappointment or anger – strangely enough, through the painful process, I have learned just to have my peace and relax. There were some issues with the date that we picked for the wedding and if at the beginning, I was angry and disappointed, now I have learned to let go and just face it as it comes. I can now say to God, "God, whatever happens, I know it's going to be the best. Just surprise me, Lord!" 🙂 As a Father, He knows what's best for me and I know He will never disappoint me. He has never ever disappointed me thus far, in my thirty-seven years of existence.
In the process, I have also learned to appreciate my siblings even more – being far away from home, where all the actions take place, is difficult. I can't be on the ground to manage and coordinate everything. In Australia, if a wedding is to take place in December, it's very likely that everything has been pre-planned for a year or even longer. For my wedding plan, things seem to be last-minute, and without much coordination. In this chaotic and confusing situation, God uses my sisters to spring into action and do all the coordination and management for me. For that, I am deeply grateful. I have also seen and experienced so much grace especially from my second and third sister, who continue to pray for me and help me with the logistics on the ground. They even flew over to Yani's hometown and handled some delicate discussions themselves. I have learned a lot from them even in the last few weeks and have come to appreciate them even more. This is my first lesson on the wisdom of elders this week.
Then yesterday, I joined the monthly family cellgroup session at my pastor's house. I am usually very reluctant to go to family cellgroup sessions because I still consider myself as a 'young man' and identifies more with the youth rather than with married couples. However, my pastor insisted that I joined and it was an eye-opening session for me. They discussed about faithfulness in marriage, and the couples were open and frank in their discussions. They discussed about the differences in opinions and characters, and they also shared about some of the issues that they faced. My pastor and his wife even shared about the things that they struggled with as well. I sat quietly outside the circle, soaking in the information – it's like listening to some tourguides telling me of the pitfalls and the routes that I should take as I walk on in my life. One couple have been married for 5 years, one for 14 years, and so forth – and it was interesting to see different stories that came from each one of them. As they learned from one another, so did I learn from all of them. Another lesson in the wisdom of elders …
I have learned that when I allow myself to be taught and really open my heart to receive the teachings of those around me, I can grow even more in the understanding of my own self, and of God. I have certainly learned about grace from God through my family and from my brothers and sisters at church.