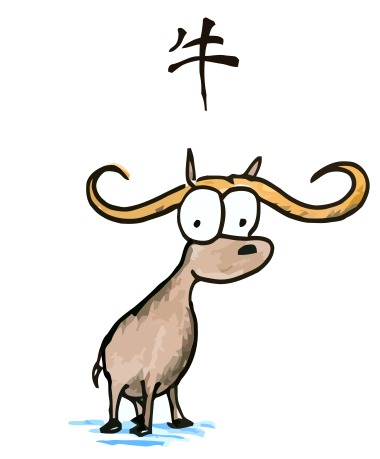 In about less than three hours, we will be entering a new year – The Year of the Ox. There will probably be some kind of dinner at my sister's house, since my parents are there. I don't know whether they end up having dinner there, or whether my parents join my third sister in celebrating Chinese New Year at her brother-in-law's house. My housemate is away spending Chinese New Year's Eve watching video at one of the guys' house in Norwood. For some reason, my introvertness is quite strong tonight – I don't feel like going to a large gathering where I end up having to be social to everybody and to try to ration the details of my recent trip to Indonesia. The folks at church were very curious about what happened, and I only gave vague responses which only added their curiousity.
I landed from Singapore this morning at about 6.30am in Melbourne – the immigration and customs were straightforward. They didn't take away any of the food that I brought – I declared them of course and I was careful not to bring anything that might cause any offence. I had to wait for three more hours before I could board the flight to Adelaide. I was pretty tired – but I knew that I had to go to church, so I took a short rest in front of the computer and downloaded my emails, and then took a shower and headed to church. After church, I opted to head home directly – they dropped me in the city, so I took the bus home and made a detour at a local servo because I ran out of milk and sugar. I told my churchmates that I was just too tired to do any Chinese New Year celebratory activities, and that I had to go home to water the plants. 🙂
It was just like meeting old friends when I watered the plants and the trees this evening – most of my plants survived the one-day heatwave a fortnight ago. One of the Taiwanese Maple trees looked really sad, I wonder whether it would survive. The new patch in the backyard looked pretty good too – except for the extra trim that the agapanthus had to endure from Barry the gardener. Couldn't he differentiate between agapanthus leaves and overgrown grass? 😡 I spent quite a good time watering the frontyard and the backyard, including all of my potplants. The Bureau of Meteorology forecasted three days of over 40C in the next couple of days! *shudder*. I want all of my plants and trees to survive!
So, it's Chinese New Year's Eve and I'm here home alone – my choice really and I'm not feeling sorry for myself. I'm feeling more sorry for my eldest sister and how the rest of my siblings celebrated Chinese New Year in the light of what happened to her. She parked her car in front of her house – somebody smashed the window and stole her bag that was carelessly stored in the front seat. The thief took Rp 2,000,000 (AU$274) in cash and gold jewelleries that my sister wore for the Golden Wedding Anniversary. She hadn't stored them properly after she wore them. In total, she lost about Rp 20,000,000 (AU$2,745). The amount might be comparatively small – but the amount meant a lot to her. That news was the first text message that I received in Melbourne when I activated my mobile phone after the long flight from Singapore. My third sister texted me and said that my eldest sister constantly cried ever since the incident. Such a mood dampener! 🙁
Nevertheless, I am so happy to see the end of The Year of the Rat – 2008 – my year, supposedly. Hehe. Ah well, every year is my year. Every day is my day. With God, I can say that – even when I feel like a beaten, weary old guy on the outside at the end of some days, I can say that I still feel strong on the inside. 🙂
Happy New Year!
Gong Xi Fa Chai!