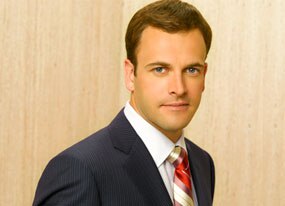 I enjoy watching Eli Stone on Tuesdays and Thursdays here in Australia – the episodes provide me with lessons about faith, prophecy, love, and the unknownness and the knownness of the future. Just when I'm challenged to hold on to my faith and hope in God in the midst of my circumstances, I am encouraged to cling through various non-religious sources.
I was reminded about faith as I dug the ground to plant my trees – I don't know what would happen to them in the future, but I have faith and hope that they will grow healthy and strong, and survive Adelaide's harsh Summers. I was also reminded about faith as I did my parents' golden wedding anniversary clip. Who would've known, back in 1959 when my parents got married that they would have eight children, and that most of them would have good degrees, good family? They would've probably scoffed at somebody if he/she said that one of their children would end up living in Australia. Who would've known that through their union, they would have eighteen grandchildren by the time they reach their golden wedding anniversary? Who would've known that they would even reach a golden wedding anniversary? I lived through the numerous quarrels that my parents had when I was a young boy. I also recorded words filled with hatred and anger that my sisters threw at each other when they had their fights. Yet, we survived. That's the power of faith – you just don't give up. Only when we look back and see your life, we can see the tangible proofs that God has been there throughout our life, even through life's bleakest episodes.
Watching Eli Stone, I get reaffirmed on my faith in the unseen God. The God who's so unknownable, and yet so intimate. The God who's so majestic, and yet is so interested in the minutiae of my daily life. Yes, I can choose not to believe in God, because of my education, science, or because the world seems so orderless, so chaotic and because it seems that religions have their imprints in some of the world's miseries. However, I can't deny that I have been guided by God throughout my life – I can cling on to science, meditation, drugs, alcohol, sex, or anything that give me pleasure. I won't judge anybody who chose those paths. I just thought, if I could cling on something to give me guidance to my one and only shot in life, I would pick the Numero Uno. It seems that these days if you choose to believe in science and meditation, you are seen as being a well-balanced person, and yet when you say that you believe in God, you're seen as a cuckoo-head with a hangover from the past. 🙂 I'm happy to be a well-balanced cuckoo head. 😀
In tonight's episode, a character in Eli Stone said these words, "There is no faith without hope, no justice without compassion, no humanity without fairness.". I learn to hold on to my faith, not just faith, but also to have hope that my God will deliver me. When I'm old and sitting in my rocking chair, I want to look back and smile that yes, God's been there throughout my life and He always delivers me through the darkest nights – even when He lets us feel vulnerable and fearful.
I want a life that's full of meaning, and I choose not to believe that my life is just a series of coincidences that have brought me to be a person who I have become.